Intergro Heritage
For over 40 years, Intergro has focused its efforts on identifying new technologies and assisting some of the world's largest growers to adopt and prosper from them.  In an industry looking for technology, Richard Dolan was no stranger to innovation.  Looking for opportunity in a growing plastic films company, Richard and his partners first pushed into agriculture by manufacturing banana bags for increased yields in Latin America.  The success in bananas opened the door to looking for plasticulture advances in the US.  In the late 1960's he began investigating plastic mulch film.  In 1971 Richard launched Intergro as one of the first commercial suppliers of mulch film.
Over the years, Richard expanded Intergro's product line.  Instead of just adding products, he brought improvements to everything he offered.  He changed the packaging of tying twines to dispense smoothly and evenly from the worker's belt.  He developed a picking bucket which reduced bruising by 25% and he introduced product guarantees that no other suppliers were offering.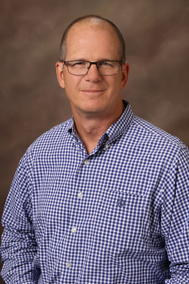 In 1995, Richard's son Tim took the reins to the company.  Tim expanded the company's customer base to include growers from Florida to Canada and from New Jersey to California.  To provide growers with the highest quality solutions, Tim also expanded the company's supplier base.  Intergro now sources products from over twenty countries on four continents always with the goal of delivering the best value to the customer.
In 2003, with the industry facing the loss of methyl bromide, Intergro developed the first widely used high barrier mulch films for use in the US.  In conjunction with the University of Florida, Intergro proved that under metalized films, growers could reduce their fumigation rates by over 50%.  In that same year, Intergro introduced the first virtually impermeable films (VIF).  Within a few years, the use of these films with half rates of methyl bromide became an industry standard.
In 2004, with government mandated changes in wood preservatives taking affect, Intergro opened Servicios Profesionales de Madera (SERPROMA), a stake processing and treatment plant in San Pedro Sula, Honduras.  Through this investment, Intergro was able to seamlessly continue to offer the industry an uninterrupted supply of Honduran pine tomato stakes compliant with the new treatment regulations.  It also allowed Intergro to expand its product offerings in Honduran pine.  We now have a full line of nursery supplies including tree stakes and trellis as well as non-agricultural product lines.
In 2009, Intergro invested in irrigation.  For years the company had offered a limited line of products.  However, Intergro committed itself to becoming the leader in irrigation. We teamed up with the 2nd largest irrigation manufacturer in the world, Jain Irrigation, and we expanded our product offerings to a full line of supplies.  With our streamlined, low cost operating model, we have become one of the largest irrigation dealers in the United States.
In 2012, Intergro opened operations on the central Coast of California.  Focusing on strawberry and vegetable growers, we offer this new market a full line of plastic and wood products.  We endeavor to lead the industry in the transition to alternative fumigation through our extensive knowledge of plastics and irrigation.
Beyond the investments in infrastructure and technologies, the Intergro culture begins with its people.  Intergro is made up of educated and experienced agricultural business management, business development, manufacturing, sourcing, logistics, and administrative professionals.  Understanding our customers and involving ourselves with our manufacturing partners is our profession and passion.
Business Model
The world depends on an economical and productive source of fresh food.  Integrated global markets are highly competitive, and growers must find the means to do more with less to survive.  Intergro researches and sources new technologies in an efficient and low cost manner.  We focus on large growers where volume can equate to real savings.  Via our key relationships with the experienced technology leaders in manufacturing, we develop new technologies for the farm, eliminate logistical overhead, and source globally so that growers can prosper.
Intergro Manufacturing Partners
Intergro now sources from over 20 countries on four continents.  From irrigation supplies in Israel to chitin in Chile to plastics in Europe, we tirelessly search the globe for the best values for our customers.  Our dedicated logistics department is expert at reducing transportation costs.  To keep growers competitive, Intergro actively evaluates expertise and sources on a global scale.  Understanding and maintaining proper product specifications is our highest priority, and working with the world's most skilled manufacturers is our requirement.